SMART


Shaping Multilingual Access through Respeaking Technology
Are you a language professional interested in learning more about respeaking or upskilling in this field? 
Click here to get involved.
Are you an access or language service provider, broadcaster or regulator, platform provider, third sector organisation, governmental or international organisation, professional body or general public?
Click here to find out why we would like to hear from you.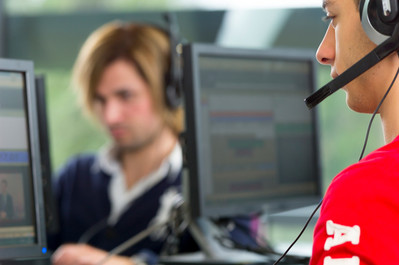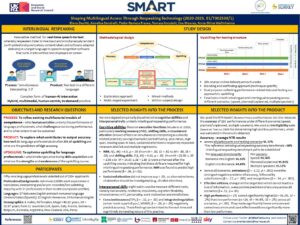 Take a look at some key findings from our project Download a copy of our poster and keep watching this
Read More »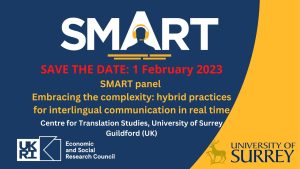 We are delighted to announce that on 1st February 2023 the SMART project team will be holding a panel titled
Read More »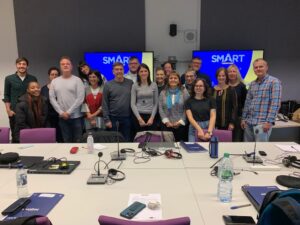 On 23-25 September 2022, an intensive three-day SMART Summer School in Interlingual Respeaking for Language professionals was organised at the
Read More »
Take a look at some key findings from our project Download a copy of our poster and keep watching this
Read More »
We are delighted to announce that on 1st February 2023 the SMART project team will be holding a panel titled
Read More »
On 23-25 September 2022, an intensive three-day SMART Summer School in Interlingual Respeaking for Language professionals was organised at the
Read More »